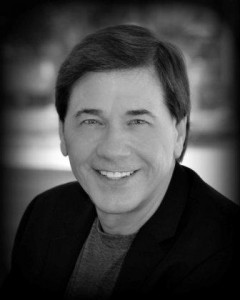 DAVE KRIEGER, show host of The Krieger Files is a former major market radio news reporter, news director and television news reporter/anchorman and investigative journalist, who won national and state news awards from Associated Press Broadcasters. Among Dave's credits was being a part of the morning drive radio shows at KLSI-FM in Kansas City, Missouri and KLBJ-AM in Austin, Texas, where he contributed as morning news anchor under the ownership of then-President Lyndon Johnson's family.   Dave was a former member of Radio and Television News Directors Association (RTNDA) and the American Federation of Musicians (AFM) Local 512. 
Dave began studying law in early 1990, specializing in real estate, tort, consumer credit and collection issues. His first self-published work, The Credit Restoration Primer (a self-help, DIY credit repair book) was first released in 1995 and is now in its 5th Edition. 
When the financial crisis of 2008 plagued America, Dave conducted exhaustive research into the cause of the collapse and subsequently authored Clouded Titles, which exposed the causes of the systemic failure of the U.S. financial system. This book has been recommended to homeowners by U.S. Bankruptcy Court Trustees.  Dave subsequently teamed up with California attorney Al West and authored The Quiet Title War Manual.  Most recently, he has authored FDCPA, Debt Collection & Foreclosures, A Paradigm Shift in Foreclosure Defense Strategies, along with several other training manuals used by homeowners and investors alike, in conjunction with his national seminar and public speaking tours. He was permitted to teach a CLE for attorneys by the Texas State Bar on Chain of Title and Quiet Title Actions, a 3-day class offering a 19.5 credit hours to Texas attorneys. 
Dave currently serves as a research analyst and consultant for a network of attorneys across America that handle real estate and foreclosure matters. He has lectured at the Texas County Clerk's school hosted by the V.G. Young Institute and Texas A&M AgriLife Extension and currently conducts audits of county land records.   He also does a weekly show on WKDW-FM, 97.5 mHz in North Port, Florida called City Spotlight – Special Edition, which led up to the need for expansion into his own syndicated program, which is the subject of this website! 
The rich ruleth the poor; the borrower is a servant to the lender. 
    – Proverbs 22:7